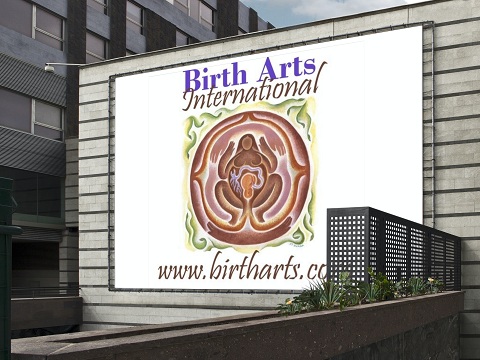 Get Your Insurance to Cover Your Doula
Letter a Doula Can Send to Insurance Companies from Birth Arts International. © Birth Arts International, Demetria Clark 2015.
[Doula Return Address]
[Date]
[Company Name and Address]
Dear [Contact Person for Insurance Company],
For the past 20 years documentation and studies have cited that doula care can potentially reduce the need for c-sections up to 80%. This service provides women in childbirth a shorter labor with fewer complications, reduced need for Pitocin, less use of forceps, less use of epidural anesthesia and fewer cesarean births. With statistics like this doulas benefit mother and infant health and overall insurance costs, dually.  If this service were a new technology or a tool, most hospitals would purchase this tool, and insurance companies would encourage hospitals to employ this technology because it is affordable and offers multiple benefits. A  Birth Arts International professionally trained doulas can do just that!
According to the most recent study in the American Journal for Managed Care, the following results and conclusions were present:
Results
Six percent of women reported doula care during childbirth. Characteristics associated with desiring but not having doula support were black race (vs white; adjusted odds ratio [AOR] = 1.77; 95% CI,1.03-3.03), and publicly insured or uninsured (vs privately insured; AOR = 1.83, CI, 1.17-2.85; AOR = 2.01, CI, 1.07-3.77, respectively). Doula-supported women had lower odds of cesarean compared without doula support and those who desired but did not have doula support (AOR = 0.41, CI, 0.18-0.96; and AOR = 0.31, CI, 0.13-0.74). The odds of nonindicated cesarean were 80-90% lower among doula-supported women (AOR= 0.17, CI, 0.07-0.39; and AOR= 0.11, CI, 0.03-0.36).
Conclusions
Women with doula support have lower odds of nonindicated cesareans than those who did not have a doula as well as those who desired but did not have doula support. Increasing awareness of doula care and access to support from a doula may facilitate decreases in nonindicated cesarean rates.
Am J Manag Care. 2014;20(6):e340-e352 – See more at: http://www.ajmc.com/publications/issue/2014/2014-vol20-n8/Potential-Benefits-of-Increased-Access-to-Doula-Support-During-Childbirth#sthash.dM40gpRm.dpuf
In addition, maternal satisfaction with childbirth was greater leading to less postpartum depression, shorter hospital stays and increased breastfeeding relationships. Infants born with a doula present have shorter hospital stays and fewer admissions to infant care nurseries. Increased breastfeeding, in addition, has limitless benefits for the child and maternal health.
The word "doula" comes from ancient Greek and now refers to a trained, skilled woman who provides continuous physical, emotional and informational support to mothers before, during and after childbirth. Birth Arts International has been training and certifying doulas since 2000, and has over 25,000 professionals working currently. Birth Arts International, the premier professional doula training organization, has working and professional relationships with hospitals and colleges across the United States. Please feel free to contact Birth Arts International at www.birtharts.com or 866-303-4372
[Your client's name] hired me to assist in this birth because [state what benefit].
List services provided and client care offered to mother and infant.
Sincerely
(your name and business information)
 For Parents
How to Request Insurance Reimbursement for Doula Services for Parents
_____ Pay your doula in full. Maintain a receipt.
_____ Make sure your invoice or receipt includes:
a. The doulas name, address, phone number and business name.
b. Social security number or taxpayer ID number
c. Locations, time and dates services were provided.
d. The CPT code for the services provided:
CEBAT – Prenatal doula services each 60 minutes
CECBQ – Intrapartum doula services each 60 minutes
CEDAK – Postpartum doula services each 60 minutes
CEDAI – Lactation counseling individual each 15 minutes
CEDAN – Breast-feeding education group each 60 minutes
CJBBE – Childbirth preparation group each 60 minutes
e. A diagnosis code
f. The doula's signature
_____ Within 2 weeks of birth submit the invoice with a claim form to your insurance company.
_____ Within 4 weeks, expect a letter explaining if the claim is covered. They may request the following:
a. they need additional information.
b. this is not a covered expense.
You can do the following, ask your doula for:
a. a copy of her certification (if she is certified) if not certified a letter of training. The letter of training will come from her training organization. It may be a verification of training or an outline of training components.
b. other credentials or relevant training, education and certifications. This can be a resume, copies of certificates, etc..
c. a letter detailing professional training and experience and what the doula did for you, written by the doula.
Other steps you can take are to:
Ask your care provider to send you a brief letter stating the benefit of the doula and how did the doula save money.
Write a personal letter explaining why a doula benefited you and fit into your overall care plan.
Submit the information to your insurance provider.
If the claim is refused follow up with Health Services, explain your wishes in a letter and follow up with a phone call explaining why you feel it is essential that it is covered.
© Birth Arts International, Demetria Clark 2015.