Doula Certification
Become a Certified Doula
Birth Arts International has been offering Doula Certification since 2000. Our long history of integrity and quality blends well with our dedication to compassionate student support.
We know that choosing the right organization for your doula certification is essential. Let us help you grow and thrive in your profession. Additionally, we provide the education you need to improve birth! In addition, you get to make a difference and have a career you love; become a Certified Doula today!
Support- We've got it!
Let us support you. We want you to have a thriving business and learn to network with professionals in your area. By offering unsurpassed support, you will feel part of a team. Offering connections to help you achieve your goals. We support you as you work to accomplish your educational and business goals in your doula certification.
Business Skills for Success- Certified Doula
 Learn fundamental business skills from truly exceptional business visionaries. In addition, we also teach you how to run a profitable certified doula business. Moreover, students will learn how to maximize their business from the start.
Pay in Full
$600.00
$390 with coupon WINTER35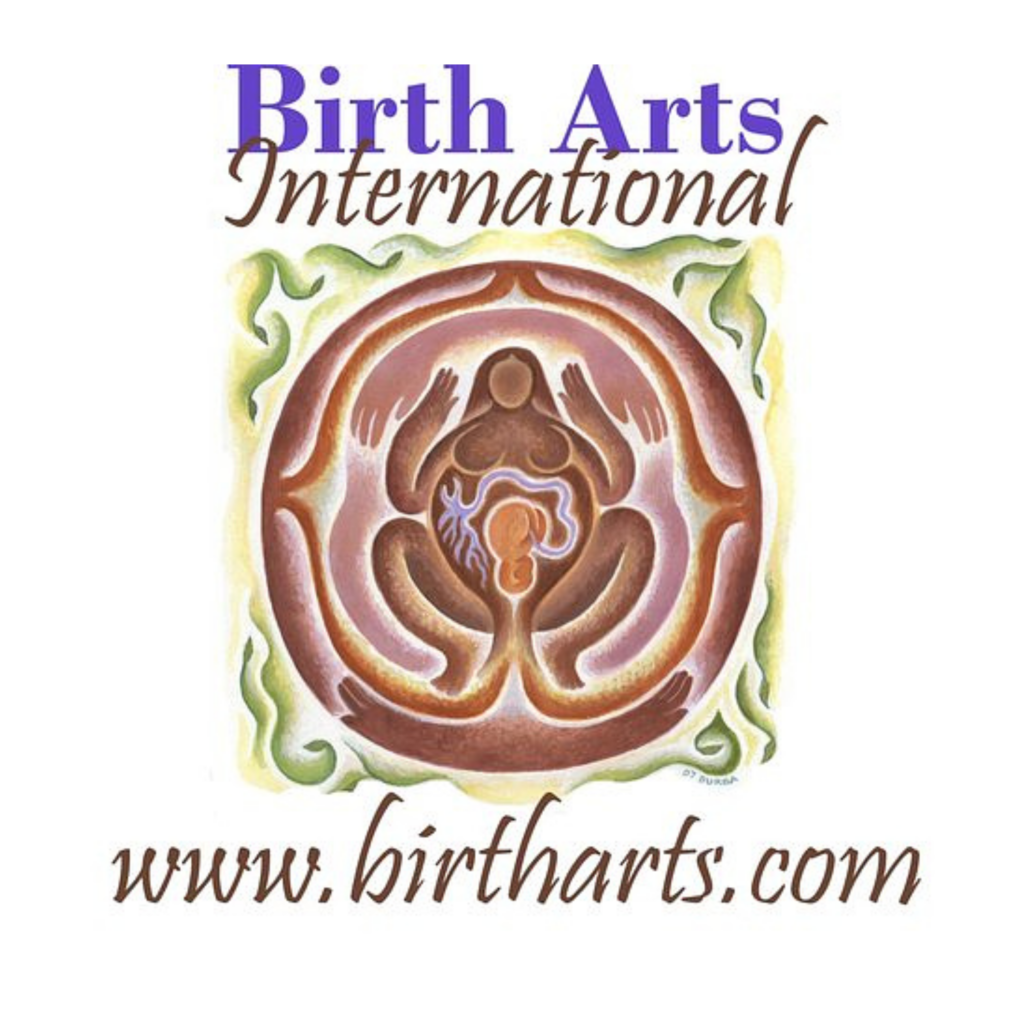 Extra Fees? Nope!
There have never been any hidden fees, none—moreover, no fees for certification, grading homework, or maintaining certified doula status. Doula Certification is for life with Birth Arts International. Accordingly, students can invest that into growing their businesses.
Already a trained or certified doula? Want to move to Birth Arts International? Check out our Crossover Certification.
3-Monthly Payments of
$235.00
3 payments of $152.75 / Month with coupon WINTER35
CLASSES
What Will I Learn?
Doula Certification, training includes:
Support, you will know how to be a great doula and why the work is so important.
How to support clients 1-on-1.
The most well-rounded doula training.
We train you to support your community.
In addition, you will have the most modern certified doula education.
Vital ethical and cultural education.
Communication skills.
International education and support.
Ongoing access to resources and information.
Leadership that listens and supports you.
One-on-one support and education.
Business skills and mentorship.
Networking and community-building skills.
Professional development.
Peer development and support.
We treat our students as professionals.
Students are taught to work in all birth settings.
Business Skills and Client Attraction Training
What can Birth Arts International Offer You?
Connection: At Birth Arts International, we work to help you feel connected through the educational and certification process. You can call or email the program director for support. We even have student connection calls and bonuses throughout the year.
Pricing: We work to keep prices low — no certification or grading fees. For example, we have no hidden fees. Some organizations have students pay for certification review, support, and grading. With our program price-point, your business can be running at a profit after 1-2 clients. Firstly, we want you to be successful in achieving your goals. Secondly, we know that any education is an investment into your future, and the return on investment for doula certification means your company is profitable fast. The average doula's salary in the US is $35,000-$75,000 a year, according to Glassdoor. 
Educational Materials: In-depth student workbook. Online classroom access. Most importantly, our multimedia classrooms are full of resources to help make you the best-certified doula you can be. Likewise, you will also find lectures from various birth industry experts, up-to-date resources, and materials in the classroom.
Support: Next, our students get the best support. You can join our student group and get help, collaborate, access the community, and get ideas to improve your work. We also offer email support and phone support. Also, with our attention to connection, we have Q&A calls to help students navigate the profession. Furthermore, we know you get busy, so we try to ensure our support is flexible to serve you.
Lifetime Certification: Moreover, our certification is a lifetime certification—no renewal fees or hoops to jump through every year.
Bonuses: These can be webinars, uploads to the classroom, audio files, etc. In addition, we have industry expert lectures in our classrooms, for instance.
OBJECTIVES
Doula Certification Education
Certification Requirements
Click to expand each section to see the program's certification requirements.
Online Classroom
Your student workbook is online in our multimedia classroom. You will need to complete all assignments in the classroom.  In addition, centrally in the classroom, you will find a variety of supportive educational materials.
Certification Requirements- Readings
Students will need to complete the required reading list in the classroom. It does, on occasion, change as titles improve. Students can also choose books not on the list with permission from Demetria Clark, so please ask if you want to read a different title.
Attend a CBE Class
You will need to attend an online or in-person childbirth education class. This will allow you to make connections and learn what is being taught and offered in your community. We have links in the classroom for virtual offerings. In addition, you can also use a CBE class you took in the last three years.
Attend 5 Births
These are done locally. We will teach you how to do this in your class. You can attend all types of births, and all experiences count. Consequently, some organizations only accept one type of birth or another; we believe all births count. Whenever possible, we send student referrals.
Program Syllabus
Expand to see the syllabus, this is just a basic overview of what the lessons contain.
What you will learn.
Module 1
Welcome
Course structure
Communication
General program housekeeping.
Module 2
About BAI
BAI Philosophy
Assignment Overview
Forms
Module 3
Holistic Viewpoints
Death
Module 4
Beliefs About Birth
Anti- Racism
Helpful Resources for LGBTQIA Support
Module 5
What is a Doula?
Dimensions of Labor Support
Client Confidentiality
Ethical Doula
Client Handouts and Other Resources
Module 6
History of Birth Work
Diversity
Navigating Racial Disparities
Supporting Families Resources
Module 7
Communication
Types of Communication
Business Etiquette
Informed Consent
Module 8
Pregnancy
Prenatal Interview
Interview Tips
Unbiased Support
Comfort Measures
Prebirth Checklist
Back-Up Doulas
Module 9
Tests and Procedures
How to read a scientific study or paper
Types of Tests
Hygiene Protocols
Resources for Induction
Drugs in Birth
Module 10
Birth is Normal
Hormones in Pregnancy
Amniotic Fluid
Anatomy and Physiology
Mechanisms of Labor
Oxytocin
Emotional Support During Labor
Early Labor Preparation
Client Expectations
C-Section Support
Client Confidentiality
Module 11
Labor Support Techniques
Early Labor Support
Active Labor Support
Positions for Labor
Transition Labor Support
Pushing Labor Support
Fetal Positioning
C-Section Support
After Birth Support
Module 12
Interventions and Medical Techniques
Relight the Fire
Module 13
VBAC Vaginal Birth After Cesarean
VBAC Support
VBAC Checklist
Module 14
Immediate Postpartum
Postpartum Care and C-Section Support
Hormones of Postpartum
Postpartum Depression
Placenta Encapsulation
Postpartum Herbal Applications
Module 15
Breastfeeding/Chestfeeding for Doulas
Infant Feeding Lesson Materials
Lactation for Doulas
C-section and Nursing
Tandem Nursing
Module 16
Doulas and Keeping their Mental and Physical Health
Keeping Healthy
Module 17
Doula Business Information
Backups and Partnerships
Client Interviews
Contracts
Advertising
5 Essentials for Success
Being Professional
Fees
Building Your Agency
Business Finance and Building Blocks
Tons of other business success resources.
Module 18
Portfolio Evaluation
Some Common Program Questions
Expand the section to learn more.
Common Questions.
How long does it take to complete the program? Most take about 4-8 months. In addition, all programs are at your own pace. Being a doula is rewarding, a great career, and benefits your community, e.g., helps with maternal and infant mortality, higher birth satisfaction, and breastfeeding rates.
Do you have an SOP? Standards of Practice.  Yes, we do. 
Do you have other classes we can take to enrich our practice? Yes, we do. Chiefly we offer birth work programs, but we also have some supplemental education programs. We offer Postpartum Doula Certification, Childbirth Educator Certification, and many other courses to assist you in giving your practice an edge. Already a doula? Check out our Crossover Doula Certification.
How else do you connect with students? For example, we have a Facebook page, student-only Facebook group, newsletter, Instagram, Pinterest, and Twitter.
Pay in Full
$600.00
$390 with coupon WINTER35
3-Monthly Payments of
$235.00
3 payments of $152.75 / Month with coupon WINTER35
What our Students Have to Say!

The Birth Arts International Doula Certification has given me everything I need to start my business as a doula. Every single birth I attended for my certification taught me something valuable. I feel that now, as I continue to take clients, I have the experience I need to handle various situations (even though I know I'll always be learning at every birth, I feel more confident and credible).
This program covered all the bases we need to be successful and confident. I'm extremely happy I chose this course, and I'm also extremely happy that now I'm certified for life, and I don't have to pay fees to keep my standing as a certified doula. In addition, I also love that within Birth Arts; there are SO many opportunities for continuing education.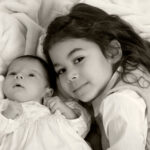 When I went looking for the organization that I wanted to certify as a birth doula, I knew that I needed it to be thorough, online, holistic, and flexible. I found all of those things in Birth Arts International. Along with each of those things, I found a director who is involved and accessible.
I love that it is a holistic and common sense course, including information on medical birth, but leaning towards the more natural, intuitive birth.
The fact that it is self-directed and online was very important for me.
With each birth, my confidence and knowledge grew exponentially.
In addition, having an intimately involved director who wants to see you succeed is also a massive benefit to this training.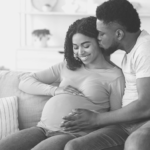 COURSES
Certified Doulas are essential in so many ways become a doula today.
For Clients
What can a Doula offer Clients?
At Birth Arts International, our doulas are trained to offer families holistic, evidence-based resources and education. Moreover, we know that doulas can help families navigate pregnancy and birth and assist with communication between the client and care providers. Doulas assist families in advocating and learning what options work best for them. Birth Doulas are linked with greater birth satisfaction. We also know that hospitals and birth centers respect our students and our program.
Your services will make a difference for a lifetime. Check out how doulas can improve outcomes.
Physical & Emotional Support
What types of support can doulas offer?
In fact, Doulas offer evidence-based, positional, and educational support in labor, making their work priceless. Doulas assist clients with hands-on comfort measures and techniques, like breathing techniques, massage, positioning, etc. The magic of the doula touch. Additionally, in labor, Doulas help clients feel supported, create space, offer emotional support, and allow labor to progress. Certified Doulas support families in all types of birth and all birth settings. Studies indicate that all families can benefit from doula care. Studies additionally show that doulas change birth outcomes and increase client satisfaction. See why we are the best!
Family Care
Doulas Support the Whole Family
The Doula can also support the client's partner or support person at birth. They offer guidance, education, and support. Supportive care benefits all involved with the birth team.
Consequently, during birth, the Doula can assist the partner/support person in assisting the client with support and care. After delivery, they can help with infant bonding, personal care, and feeding techniques. Doulas can assist families with postbirth planning and support.
We know that family care is essential to the health and well-being of the pregnant person and their family. That is why we train you to be the best for what the family you are working with needs.