What is it like to be a Doula in Training?
Becoming a doula in training is a thrilling and life-changing journey. Doula training equips individuals with the skills to offer emotional, physical, and informational assistance to pregnant individuals and their families throughout pregnancy, childbirth, and postpartum. Read on to learn more about what it's like to be a doula in training.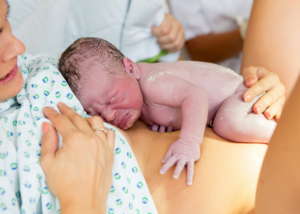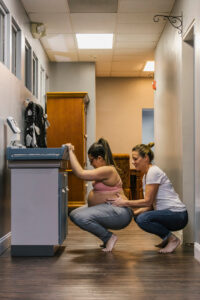 Becoming a doula is a path that requires passion and dedication. Most individuals who choose this profession strongly desire to support birthing people and ensure they have a positive birth experience.
Firstly, our doula training is known as the world's best.  Our training covers childbirth education, labor support techniques, breastfeeding support, and doula ethics.

Doulas in training build empathy and compassion. In addition, they develop communication skills and learn cultural competence and sensitivity. This allows respect for the diverse beliefs and traditions of the families they work with.

Practical skills doulas use are taught to our students. These skills are massage techniques, comfort measures, and positioning are taught. Students learn to provide physical support during labor.

Without a doubt, these skills are useful in supporting parents.

Ethical considerations, confidentiality, and boundaries are emphasized in doula training programs that offer certification upon completion.

Networking within the birthing community is important for building relationships. These relationships are with healthcare providers, midwives, and other professionals. The emotional challenges of the profession are also addressed. In addition, trainees learn self-care to take care of their physical and emotional well-being.

Moreover, our doula training program fosters a supportive community for trainees to connect, share experiences, and seek guidance, which is vital for staying updated on best practices and new developments in the field.
Becoming a doula is an incredibly fulfilling and rewarding experience.  Moreover, you will be empowered to positively impact the birthing process and provide invaluable support to families during one of the most significant events of their lives.