Mentorship Program
One-on-One Connection
Sometimes you need a helping hand, and mentorship can be that lifeline in business.
Mentorship is what can make all the difference. No matter how long you have been in business, mentorship, and guidance can give you a leg up to leap over the competition.
Let Demetria guide you to focusing and achieving your goals. She knows what it takes to be a successful business and doula; let her guide you.
This 1-on-1 mentorship is with Demetria Clark, the Director of Birth Arts International and a birth business owner since 1998. Learn how to take your business to the 6-figure realm.
$1,166.75 with coupon WINTER35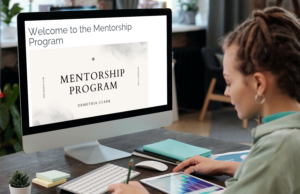 Advanced Mentorship
Seven Intensive Modules, Seven Private Mentorship Calls. Work at your own pace.
Connection
Offering connection and personalized mentorship to assist you in achieving your goals.
Guidance and Support
Guidance and support to assist you in achieving your business and personal goals.
What Does the Program Include?
Connection
Access
7 Private Phone calls over six months for mentorship, clarity, accountability, and support. 
In addition to phone support, you will also get email support.
Guidance to help you put in place and plan for your future.
Clarity, Accountability and Support
Level Up
Clarity means you will have an opportunity to get clear on what you want and need for your business.
Accountability means someone will be asking the hard questions, offering guidance, and allowing you to chart your path.
Support, well, it means just that. I will support your process by finding a way to achieve your goals.
Success 
Audits and Growth Suggestions
Social media and website audit done by Demetria and her team.
Access to the mentorship classroom and supportive materials and lectures. You get to use this even when the six months are up. This resource will still be there for you, and you can get access to any updates or further sharing of information.
OBJECTIVES
With direct and honest guidance, you will:
Bypass Everyday Doula Blunders
Learn to bypass common pitfalls or reverse course and make business corrections to optimize success.
Grow in Confidence and Competence
Know Your Professional Worth
Learn how to find your worth and pay yourself a living and sustainable wage to allow your business to grow and thrive. Everyone talks about pay; now you can speak to someone who will be honest, not just blow smoke up your butt.
Have the Hard Discussions About Business and Birthwork
Someone to have complex discussions with you, like,  How to grow and thrive, even with little outside support. Learn how to plan and implement for the future.
Achieve Professional Levels
Avoid professional isolation, but also learn how to be an independent, thriving business focusing on client needs and your community.
$1,166.75 with coupon WINTER35
Achieving Balance
Help you learn to navigate the needs of family and business. 
Maximize your energy and time.
Get Ahead of the Competition
Learn how to work around competition, run your business with integrity, and offer your community the best services.
Tap Into Knowledge
Get your questions answered with experienced, genuine, and honest advice from years of experience. Many business mentors aren't all that experienced or successful in business; let me share unbiased information and knowledge that has proven to work.
Support
Be supported in developing a thriving doula practice. Furthermore, you learn from experience gleaned from supporting over 100,000 birth professionals.
Develop Long Term Success
Develop new practices to maintain your birth business and well-being simultaneously. Learning to understand how to implement and also to practice self-care.
TESTIMONIALS
What Our Students Say

This is it. I can't believe it took me so long to take the next step. This transformed my business, and I am immensely grateful.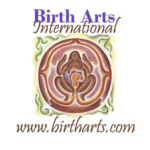 Elizabeth R.
Mentorship Program Student

You won't hear Demetria ever singing her praises, but I will. I always wondered how she did everything, and she told us in this program. I now have a 6-figure birth business. Thank You!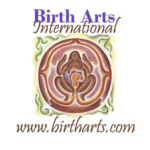 Lakshmi K.
Mentorship Program Student