Student Testimonials
We have some serious student love in our testimonials. We are so proud of the way our students support clients and each other.
Our students work to support birth all over the world. They learn, explore and connect with people in their community and become a trusted community resource. 
Check out what some of them have to say.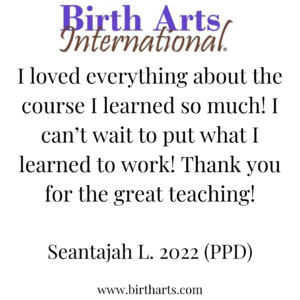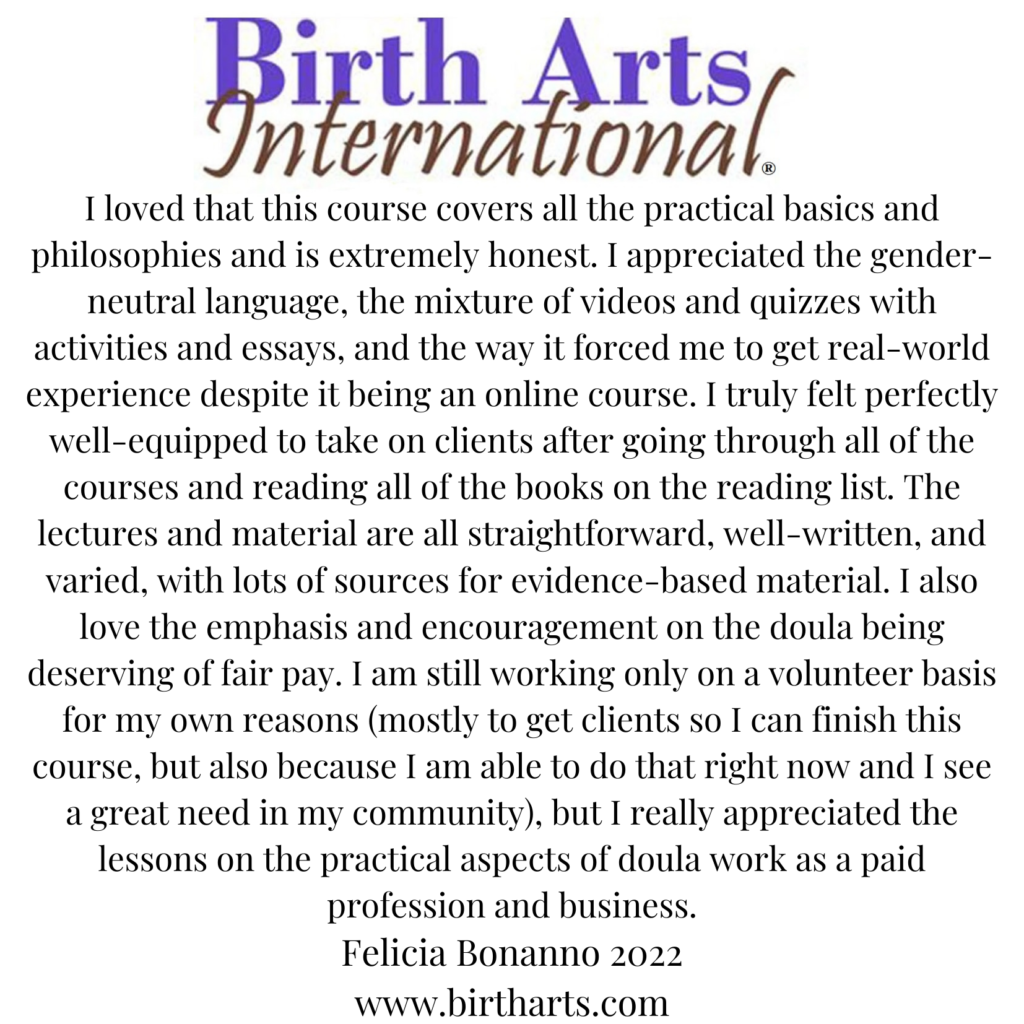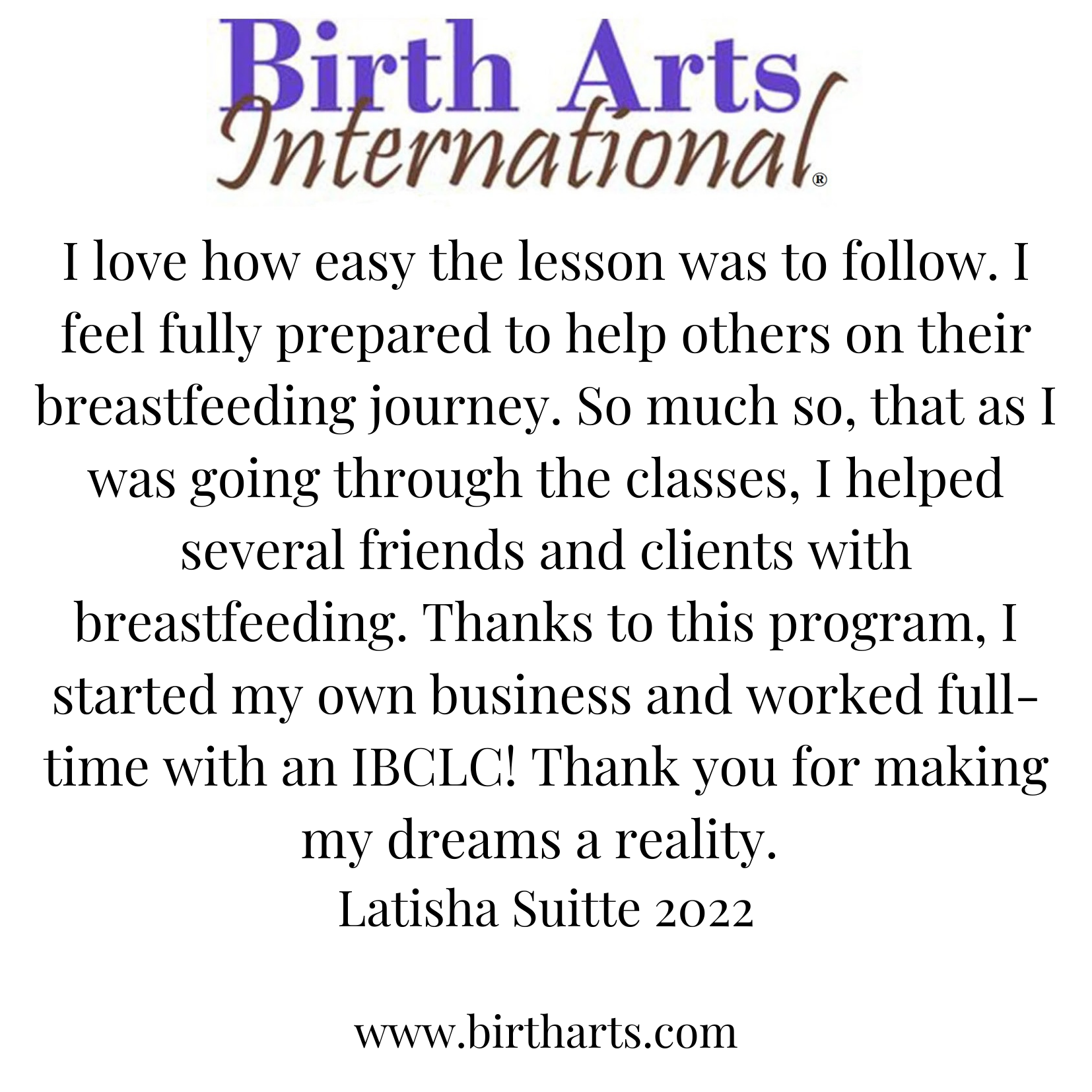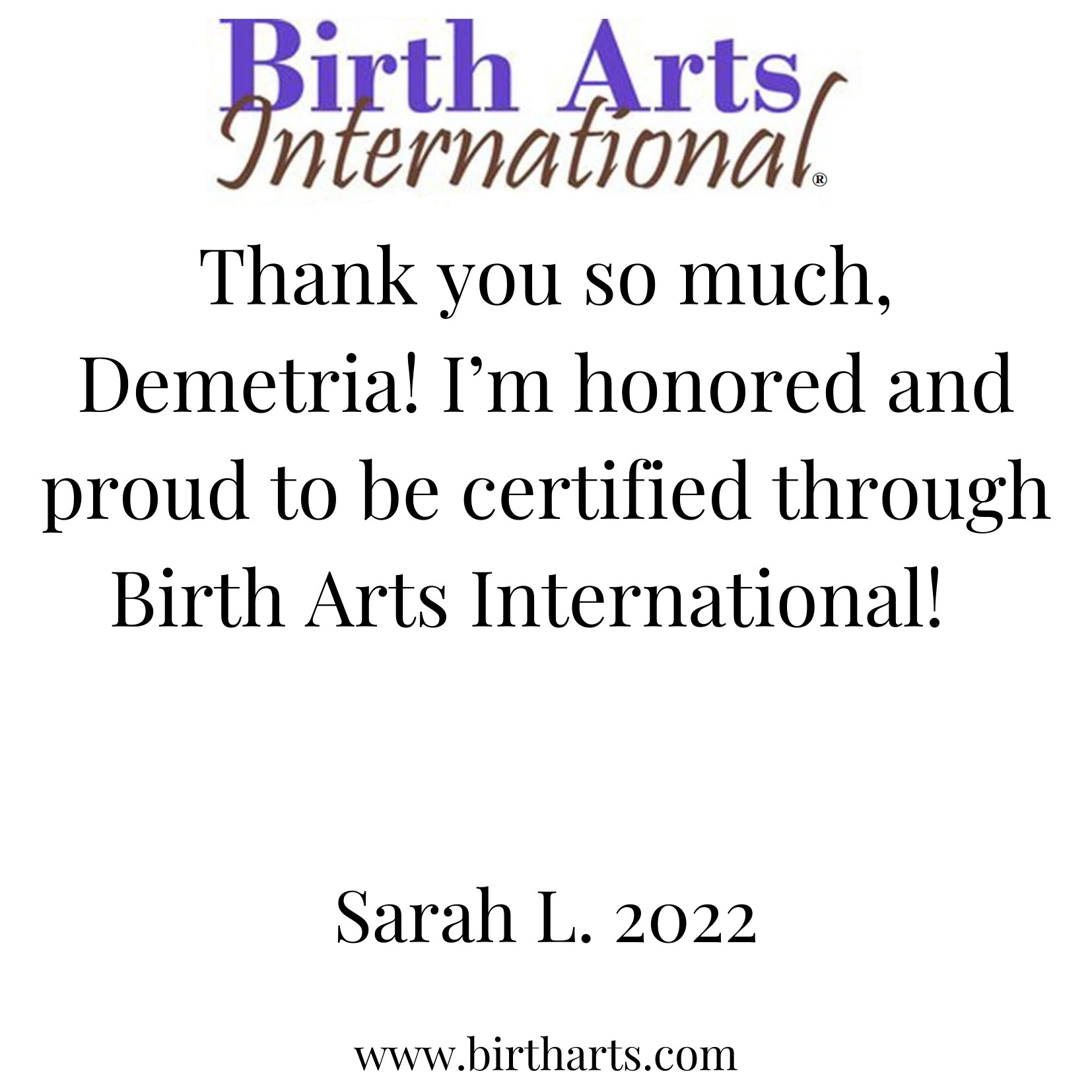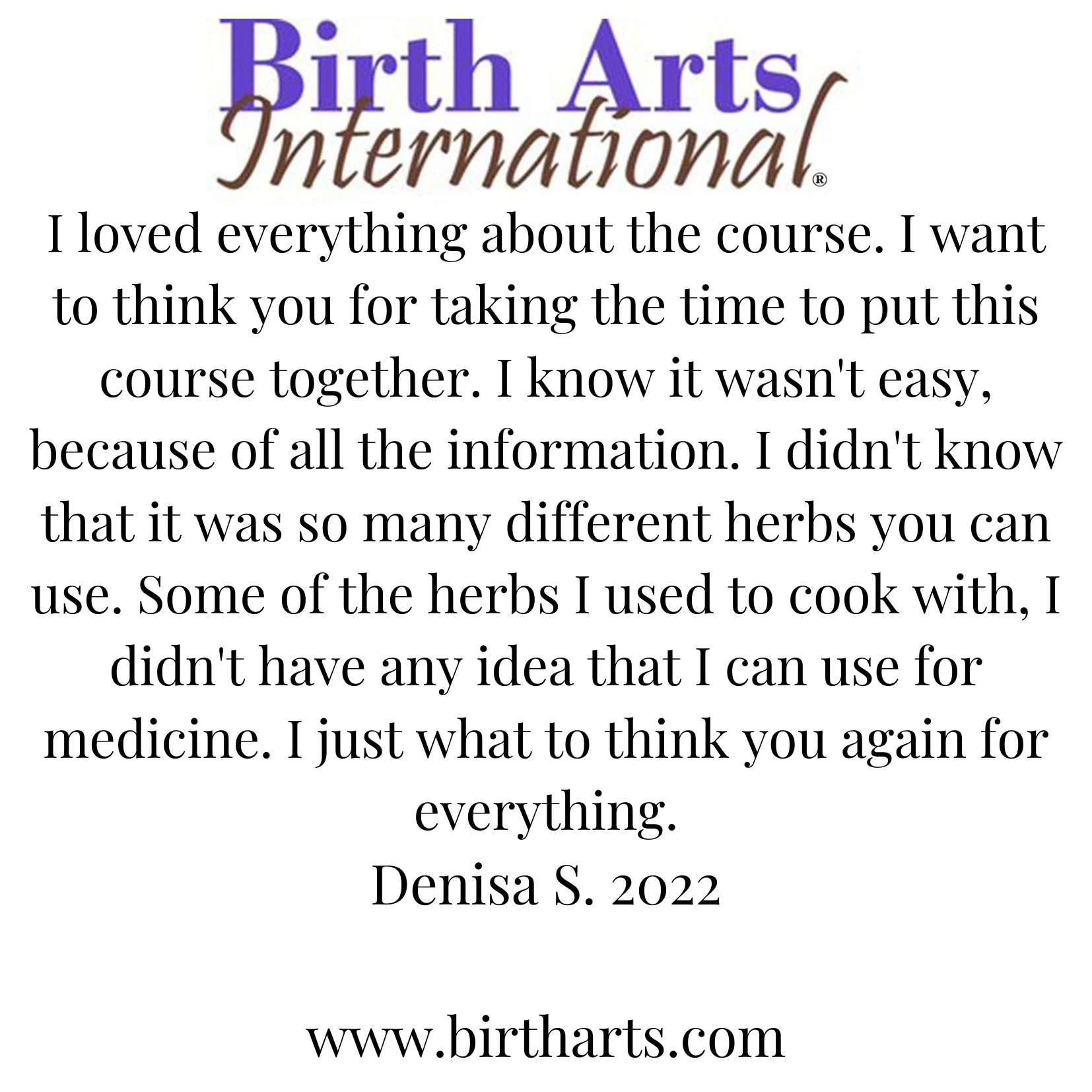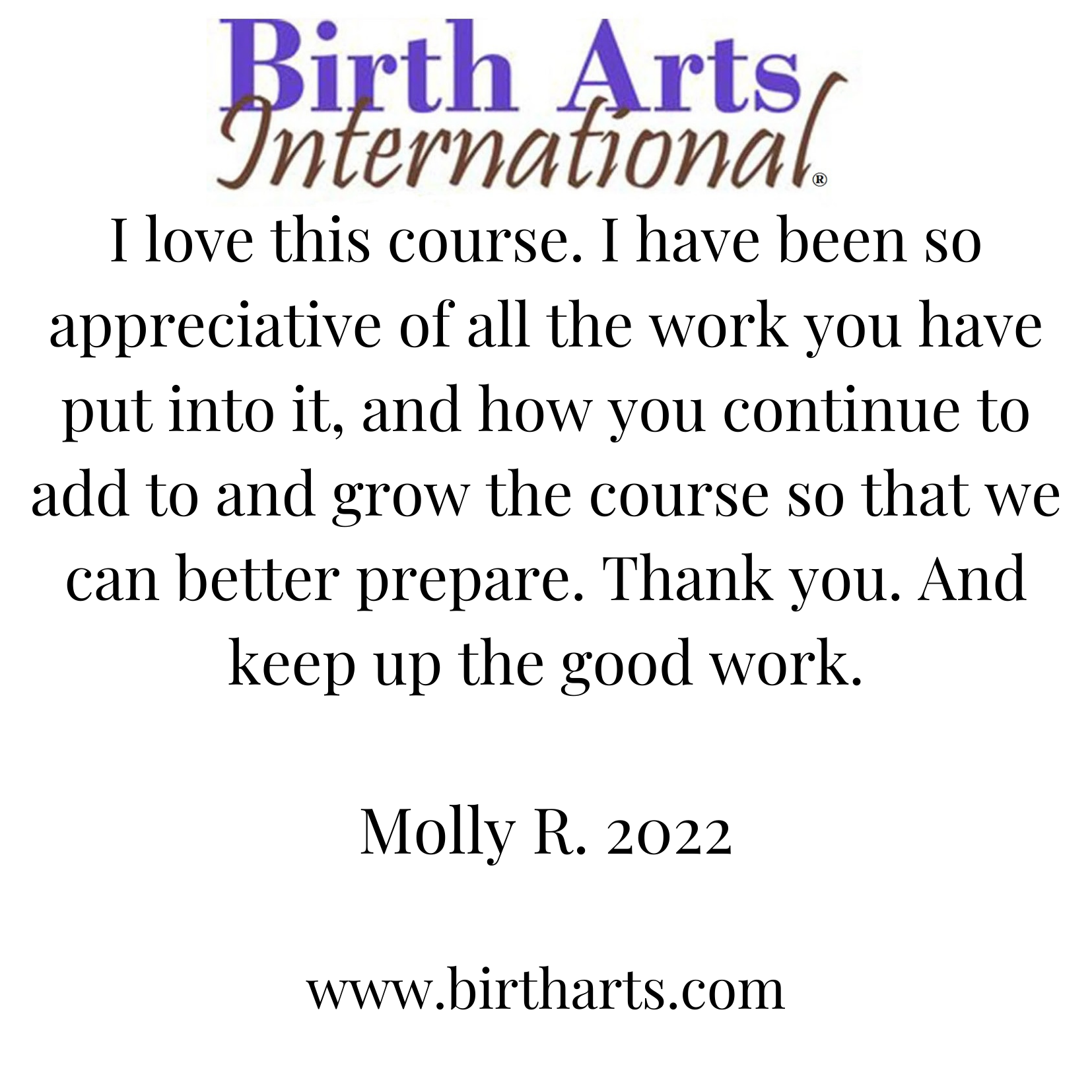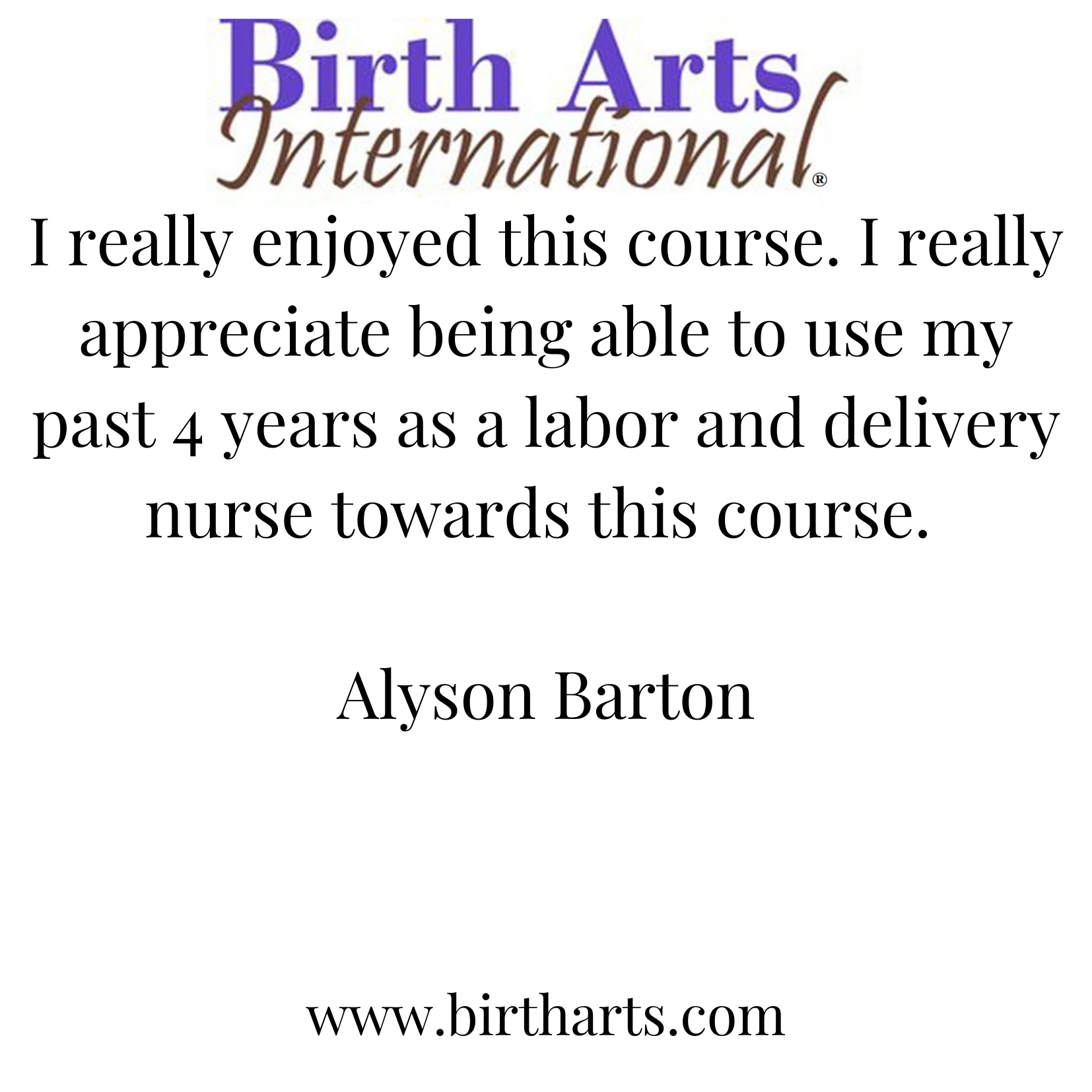 TESTIMONIALS
What Our Students Say

Demetria + team,
Thank you from the bottom of my heart for creating this program and the whole world of Birth Arts International. When I was choosing between different certification programs, something about Birth Arts resonated with me. I could not put a finger to it, but it completely sold me…the feeling inside my heart. This program has made me grow spiritually and mentally. It's an all-encompassing journey! It made me so happy that there was such a great balance between developing SKILL and HEART. I learned the skills of being a doula, but was invited to explore my heart for being a doula as well. I knew I had the heart, I just did not expect a certification program to be speaking so much to that part of me. Thank you!
Communication is excellent. I was always responded to in a very timely manner. The Facebook group is AWESOME – like GREAT! I love being part of that. The technicality of the course worked just fine and dandy for me. I did not have any major difficulties understanding the layout of the course. It was all explained very clearly and thoroughly. I liked the book list.
I LOVED that when talking to other doulas from other certification programs, I felt like the most "groomed". That's coming from me…a girl with NO kids, and really limited birth experience before coming into Birth Arts…yet, I found that many doulas trained through other programs did not have nearly the preparedness that I felt like I had…and that was all thanks to YOU! I feel like this program really cares about the quality of the content it puts out! I loved, loved loved it! I feel like I have such a solid doula foundation in skill and in heart!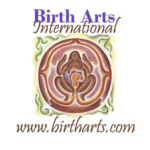 Certified Birth Doula Program
When I went looking for the organization that I wanted to certify in as a birth doula I knew that I needed it to be thorough, online, holistic, and flexible. I found all of those things in Birth Arts International. Along with each of those things, I found a director who is involved and accessible.
The program is very thorough. From the number of books that need to be read and reviewed to the creation of handouts and a resource list, you cover a wide variety of topics and instruction.
I love that it is a very holistic and common sense course, including information on medical birth, but leaning towards the more natural, intuitive birth.
The fact that it is self-directed and online was very important for me given my location, which makes it a bit difficult to find workshops, and because of my busy family and work life.
Needing to attend 5 births, and of varying types, is definitely a benefit to this program. It isn't always easy to find those births, but that challenges you to step out and assert yourself. With each birth, my confidence and knowledge grew exponentially.
Having a director who is so intimately involved and truly wants to see you succeed is a huge benefit to this training, as well. She is always there to answer questions, by whatever means of communication you use.
I know going forward that my doula career is greatly enhanced by the education and ongoing education that I have received and will receive from Birth Arts International.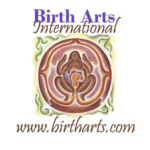 What I liked about the Birth Arts Certification Program:
• I loved that this program is based on the Wise Woman way of thinking/philosophy and midwifery model of care.  This is how I think about things involving women and birth, and what I believe women should have access to.  It's rare to have this perspective in a doula certification these days.  I loved the holistic, natural, earthy style of it all!
• I enjoyed the inclusion of herbs, homeopathic remedies, essential oils, and natural remedies in the course.  This allowed me to have some of the basics within my scope of practice.
• I enjoyed how much hands-on demonstration and practice was taught in my in-person training.  We learned ways to use the Rebozo, the main Spinning Babies positions, common acupressure spots for pain relief, how to make teas and infusions, and simple massage techniques.  This was so helpful when I attended my first several births!
• Demetria…your online presence on Facebook! It was great having you post and share articles.  You answered questions we had, supported us, and gave input and support on things we struggled with and were facing with our clients.  I appreciated that extra touch of availability!
• Honestly, there wasn't anything I didn't enjoy! I would recommend this course to others!
The breadth of content in the BAI Postpartum Doula Training, including practical hands-on insights and guidance to bring in-home natural healing to women postpartum, has been a valuable complement to existing skillsets. I'm grateful for the opportunity to have studied with you, Demetria.
With thanks!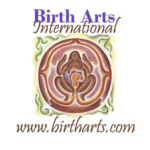 I honestly loved everything about this course. I look forward to taking the midwifery assistant course and finishing my breastfeeding course. Demetria's voice on all of the recordings is super calming and refreshing. Her way of teaching makes things fun and understandable. I appreciated the handout assignments because I think they helped me prepare for my business more. I could use some of them on social media, so that was cool. I appreciate that course was lenient as I am five months postpartum myself with a toddler and a lot of schools on my plate right now. It is pretty refreshing to have something so laid-back but also engaging.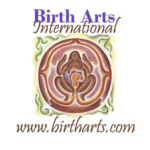 I loved that this course was self-paced. I was able to take a break when my second son was born and jump right back in when I was ready. I love all the materials that I can reference over and over again. I love the support from the Facebook group.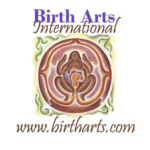 I was pleasantly surprised by how thorough this course was. I had gone through a different certification process before and aside from the workshop I attended which was fantastic, it really didn't offer much in the way of continued training.
This training covered all the major topics I was expecting and also topics that I wasn't aware I needed more information on. I am grateful for the care taken to create such a deep dive into doula work.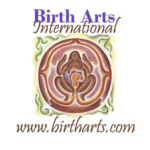 This was an extremely intense course that I am so grateful for. That being said, I have nothing to add. Thank you for this learning experience. I am so grateful for your persistence. Without it, I know I never would have finished. This was a lot but in a great way. I feel more equipped than I know I ever could have gotten with any other establishment. Thank you again.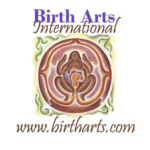 The Birth Arts International Doula Certification has given me everything I need to start my business as a doula. Still, it has also given me the time and the space to dive deeper into WHY I want to be a doula and how I can fit into the birth community. Going through a certification program that requires you to attend more than three births is essential. Every single birth I attended for my certification taught me something valuable. I feel that now, as I continue to take clients, I have the experience I need to handle various situations (even though I know I'll always be learning at every birth, I feel more confident and credible). This program covered all the bases and more we need to be successful and confident. I'm thrilled I chose this course, and I'm also delighted that now I'm certified for life and don't have to pay fees to keep my standing as a certified doula. I also love that within Birth Arts, there are SO many opportunities for continuing education.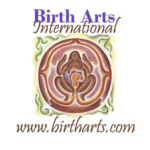 One of the main reasons why I chose to become a Certified Birth Doula through Birth Arts International was the level of integrity displayed by both the instructors and director. I felt confident that the education that I'd receive would allow me to build my own philosophy around birth, and in return refine my practice and the subsect of clientele that I am passionate about working with. I found this to be true throughout the coursework that was provided, and I am appreciative of the amount of flexibility in terms of content that I was allowed to turn in. For example, I could turn in a book report for a book that wasn't on the reading list but that I felt directly applied to my specific field of doula care.  Additionally, I found that BAI is extremely generous and understanding of the different things that come up in each individual's life. Completing this certification is huge in that it is the first study-related course that I've been able to complete in years, and having the ability to take the time it took to learn, digest, and process ALL of the content rather than being rushed through the course so that the organization could charge me recertifying fees the next years speaks volumes to the mission behind BAI. It took me almost exactly three years to complete my certification (yet fully practicing as a trained doula and acquiring immense amounts of practical knowledge that helped me understand the course over those three years). In contrast, I know some birth doulas who went through their certification through other organizations in a matter of four months but weren't sure how to approach clients practically. I would often compare myself to these other doulas who flew through their certification process and am so grateful for the reminders, emails, and Facebook network that reassured me that I was right on track and it was not a race. I am eager to continue my journey with Birth Arts International as I approach further certifications and follow my dreams as a full-time birth doula. Many thanks and gratitude to those who have come before me and paved this path! Kindest Regards,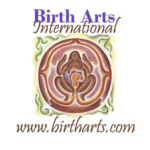 I absolutely loved the Birth Arts Birth Doula Course. I think everything was laid out in an easy-to-read format with multiple interactive links available. The manual was cohesive and contained so much valuable information. Demetria prepared information that was not only physical in nature but forced you to open up and explore your inner self. Which is so important in such an emotionally charged profession. Overall, I think this was a wonderful course for aspiring doulas and birth workers.
There was nothing that I would change about the course or update. I found the student Facebook page to be the most helpful. I was always using the search function and looking up other people's responses to answer my questions.
Thank you! Thank you! Thank you!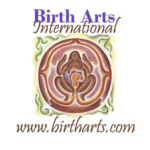 I chose Birth Arts International amongst all the other certifying bodies for many reasons, and I have no regrets! I like that there is a good balance of science and medical information along with normal, natural pregnancy, birth, and postpartum. I lean towards the natural but feel prepared to operate in the medical world supporting clients as well. I love the emotional work and herbal extras included. Another bonus is there is no re-certifying needed. I had everything I needed to be a great doula right away when I started with BAI and have served many Mamas in the process of finishing. I'm proud to be a BAI Certified Doula!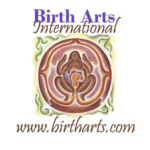 I can't say enough positive things about Birth Arts International. I went through the Childbirth Educator Certification program and completed it in 2022. I love how thorough the program is and how well-prepared I was to teach my classes and create my own business. I have had great success with my business and love all the advice and guidance that Demetria Clark provides. I love Birth Arts International's philosophy and how it aligns so wonderfully with my own beliefs regarding physiologic birth. Demetria's programs are much more than education. They are transformational and supportive. I genuinely enjoyed the program and how well it set me up for success! I highly recommend any of the programs!
www.birth-guidance.com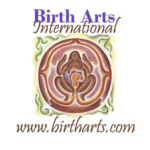 This course was everything and more I was hoping for. I did ALOT of research on which certification course to take and through which company to do it. I felt the most drawn to the manner of teaching and the lessons that BAI had to offer and I was NOT DISAPPOINTED at all. It was wonderful and I am so glad I decided to get the bundle because that means I get to start right away on my next certification and I am so excited to do so! Thank you so much for all of your hard work on this entire program!!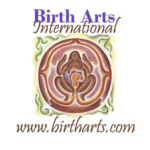 Thank you for this thoughtful, expansive, and practical way to certify! Even after being in the field for over a decade, I got a lot out of it.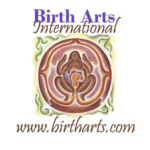 Jessica Larsen Brennan 2020
I think the course was perfect! It was complete, balanced, and informational. The best part was that it was self-paced and involved various ways of learning…reading, drawing, audio, and video.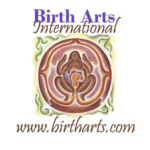 This was a comprehensive course. I have trained with two other organizations and was previously certified with one of them, and neither was as thorough as this one! I absolutely loved this course. Very thorough, and I appreciated the coverage of LGBTQ and racial disparities. I also liked the encouragement to get into nature and connect nature and the life cycle with birth.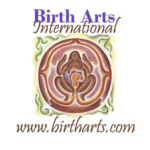 More Student Testimonials
Loved the course and the heart behind the teaching. I would (and have) recommend this course to anyone considering becoming a birth doula. I am looking forward to taking some more courses in the future.
Jennilee A. 2022
I love this course. I have been so appreciative of all the work you have put into it, and how you continue to add to and grow the course so that we can better prepare. Thank you. And keep up the good work.
Molly R. 2022
I loved everything about the course. I want to think you for taking the time to put this course together. I know it wasn't easy, because of all the information. I didn't know that it was so many different herbs you can use. Some of the herbs I used to cook with, I didn't have any idea that I can use for medicine. I just what to think you again for everything.
Denisa S. 2022
I loved that this course covers all the practical basics and philosophies and is extremely honest. I appreciated the gender-neutral language, the mixture of videos and quizzes with activities and essays, and the way it forced me to get real-world experience despite it being an online course. I truly felt perfectly well-equipped to take on clients after going through all of the courses and reading all of the books on the reading list. The lectures and material are all straightforward, well-written, and varied, with lots of sources for evidence-based material. I also love the emphasis and encouragement on the doula being deserving of fair pay. I am still working only on a volunteer basis for my own reasons (mostly to get clients so I can finish this course, but also because I am able to do that right now and I see a great need in my community), but I really appreciated the lessons on the practical aspects of doula work as a paid profession and business.
PPD Course- Felicia Bonanno
I love how easy the lesson was to follow. I feel fully prepared to help others on their breastfeeding journey. So much so, that as I was going through the classes, I helped several friends and clients with breastfeeding. Thanks to this program, I started my own business and worked full-time with an IBCLC! Thank you for making my dreams a reality.
Latisha Suitte 2022
Thank you so much, Demetria! I'm honored and proud to be certified through Birth Arts International!
Sarah L. 2022
This is the best doula training every. I have trained with three other organizations and this is the best. I am so happy to share my student testimonial, this program is top notch. Even with my extensive experience I learned so much, Demetria is an incredible instructor.
Gretchen M. 2022
I loved everything about the course I learned so much! I can't wait to put what I learned to work! Thank you for the excellent teaching!
Seantajah L. 2022 (PPD)