Standards of Practice
Birth Arts International Standards of Practice for Students.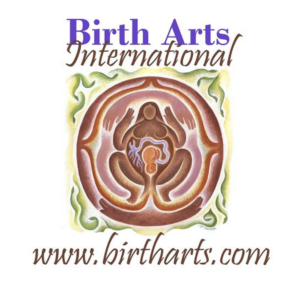 Standards of Practice- Birth Arts International Professional
Professional Certified Standards of Practice
Services Provided by Professional Birth Arts International Certified Provider

     A Birth Arts International professional accompanies the woman in labor, providing emotional and physical support. The provider suggests comfort measures, provides support and suggestions for the partner. When possible, the doula provides pre- and post-partum education, resources, emotional support, to include information on practices and procedures, and information that can assist in the client making informed decisions about her care. Furthermore, doulas do not "prescribe" treatment, suggestions, advice or information made available within the function of the doula must be done with the provision that the doula recommends the client to confirm/confer/communicate/advise her primary care provider of her choice before using any application, therapy or treatment that could influence her pregnancy or health.
Limits to Practice- Doulas do not practice medicine or midwifery nor diagnose or prescribe. Doulas, that practice as adjunct practitioners, must in addition, practice under their organizing body's regulating practice. Doulas do not perform clinical tasks, like labor assessment, blood pressure, administration of drugs or medical tasks for the mother. The doula will not alter or augment treatment.
Referrals- If the doula cannot provide services, she will refer the client to the needed care.
Postpartum Doulas
Services Provided. The postpartum doula cares for the mother and family in their home during the postpartum period. The postpartum doula offers evidence-based education on infant feeding, emotional and physical recovery from childbirth, and other issues associated with the postpartum period including postpartum mood disorders.
Limits of Practice: Postpartum Doula Standards apply to emotional, physical and educational support only. The certified postpartum doula does not perform clinical or medical tasks, such as taking temperatures, blood pressure check, dosing medicine or any other type of postpartum clinical care. The doula will state concerns to the family about any family member, including the baby.
Referrals. For client needs beyond the scope of the doula's training, referrals will be made to appropriate resources.
Childbirth Educator
Services Provided: Offer culturally and community-based childbirth education. Promote safe and healthy pregnancy and birth practices.
Making sure the needs of the community are addressed and served, that she is teaching too. Offering extensive education-based resources and referrals to services the family may need.
Limits of Practice: Does not offer medical or clinical advice.
Referrals. For client needs beyond the scope of the CBE's training, referrals will be made to appropriate resources.
Breastfeeding Educator
Services Provided: To be knowledgeable in the area of breastfeeding & lactation and can assist with breastfeeding education and support. Promote safe and manageable breastfeeding practices. Work to educate women, families, and the community about breastfeeding and human lactation.
Assist in facilitating the advancement of policies that protect, promote, and support breastfeeding and advocate for breastfeeding as normal and natural. The educator provides holistic support, evidence-based breastfeeding assistance, and care for women and their families, from preconception to weaning.
Limits of Practice: Does not offer medical or clinical advice. Offer appropriate education and not overstep educational scope, and refer when needed.
Referrals. For client requirements beyond the scope of the BEC's training, referrals will be made to appropriate resources.
Limits to Practice
Birth Arts International (BAI) Practitioners do not practice medicine, offer clinical assessments or offer medical advice, they provide informational services. If a doula is providing these skills, she is not practicing as a Birth Arts International Doula.
Advocacy
Birth Arts International Doulas act as advocates; they do not act as decision-makers for clients. The client and not the doula make all healthcare choices. The client makes all communication referring to health care decisions to their primary health care provider. Advocates do not speak for the client but offer education and support.
Referrals
All Birth Arts International providers are advised to refer to the appropriate service provider for all care outside of the scope of practice. Providers should also refer to other providers if the client has needs better fulfilled by a better provider.
Care- Continuity
It is essential providers are able to offer Continuity of Care (COC). COC can and does include backup doula support, educating yourself to further assist a client, referring to other providers as stated in referrals, client follow-up and follow-up with backup provider if one is used in your place.
Adjunct Therapies
We understand many BAI doulas practice adjunct therapies; these should follow the therapies licensing board, or be in a separate training and practice from doula care, or be on an advisement path. All doulas should advise clients always to inform care providers of all adjunct therapies utilized, including herbals, aromatherapy, massage, homeopathic, etc.. Each woman is different and she needs to advise her primary care team of all internal medicinal, be it natural, supplements or OTC for a clearer health picture for her primary care provider.
Training
BAI requires all students to complete an extensive 350 plus page BAI training manual and workbook, additional reporting and reading requirements, attend a minimum required documented births, breastfeeding and childbirth education requirements. Please visit Birth Arts International for more information on all requirements.
Experience
Doulas and educators certified by BAI will have the knowledge and understanding as set forth in the BAI Requirements for Certification. This includes the condition of support to a minimum number of clients, positive evaluations from clients and health care providers and records of five births, including a précis, observation form and report of each birth.
Removal from Programs or Loss of Certification
If a student acts in a manner that brings the professional ethics, standards and practices of a BAI professional in question, via fraud, abuse or practicing outside of the scope of practice, they will be removed from the program, with no refunds offered, or certification will be revoked. Revoking a certification is a serious matter, and it can be caused by fraudulently doing course work, professional work or any cases of professional abuse of skills, power, etc..

Birth Arts International cannot be held liable for individual students, we are solely an education provider furnishing a certificate upon completion, and each student is a private business owner working independently for themselves.