Herbalism for Birthworkers
with Heart of Herbs Herbal School
Herbalism for Birthworkers: When we first introduced this program, over 250 enrolled in one day. That was amazing in 2005. We are reintroducing the program, completely updated and modernized for today's students.
Learn to Support Pregnancy Herbally
For two decades, this program has been a favorite among birth workers. It has now been updated to better serve modern birth workers.
Specialized herbal training for birth workers.
Discover effective herbal remedies for supporting pregnancy, birth, postpartum, and breastfeeding needs.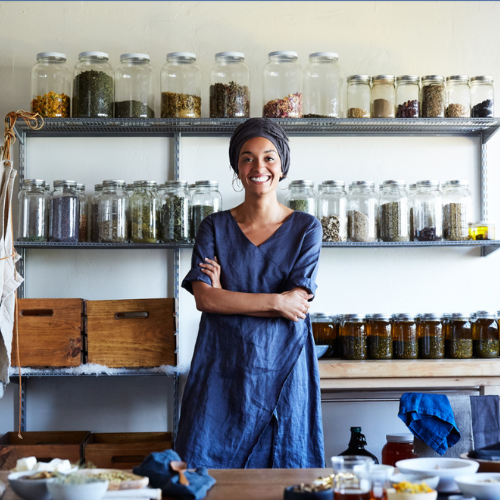 CLASSES
What Will I Learn?
The Herbalism for Birthworkers Course is an herbalism course for birthworkers, herbalists, massage therapists, and others who work in the birth world. You can learn to provide valuable knowledge and skills for supporting women during the prenatal, labor, and postpartum periods using herbal remedies and natural approaches. 
What will I learn?
  Herbalism:
        Basic principles and philosophy of herbal medicine.
        Understanding the safety and efficacy of herbal remedies.
        Legal and ethical considerations related to herbalism.
Pregnancy and Herbal Support:
        Herbs for promoting a healthy pregnancy.
        Herbal remedies for common discomforts of pregnancy, such as nausea, insomnia, and indigestion, and more complex issues.
        Herbs to support uterine tone and balance hormones during pregnancy.
        Herbal teas, tinctures, and formulations suitable for pregnancy.
Labor and Birth Support:
        Herbs to promote and support the progress of labor.
        Herbal remedies for pain relief and relaxation during labor.
        Herbs to enhance uterine contractions and facilitate the descent of the baby.
        Herbal preparations for supporting perineal health and reducing postpartum bleeding.
Postpartum Care and Breastfeeding:
        Herbs for postpartum recovery and healing.
        Herbal remedies for supporting lactation and addressing common breastfeeding challenges.
        Herbs to promote emotional well-being and balance postpartum hormones.
        Herbal formulations for replenishing nutrients and restoring energy.
Safety and Contraindications:
        Understanding the safety considerations, contraindications, and interactions of herbal remedies during pregnancy and lactation.
        Recognizing signs of potential complications that require medical attention.
        Integrating herbal support with other medical interventions and professional collaboration.
Practical Skills:
        Plant identification, harvesting, and preparation techniques.
        Making herbal teas, tinctures, salves, and other preparations.

Herbal Medicine Making and Applications

Herbal Actions
It's important to note that herbalism courses for birth workers should be undertaken with the understanding that herbal remedies are complementary to, but not a substitute for, proper medical care. Birthworkers should always work within their scope of practice and consult with qualified healthcare providers when necessary.
Students will find lectures and resources to assist them in supporting pregnancy, birth and postpartum. The program is a joint program with Birth Arts International and Heart of Herbs Herbal School.
Demetria Clark has been teaching this program for over 20 years and have trained thousands of birth workers in herbalism world-wide.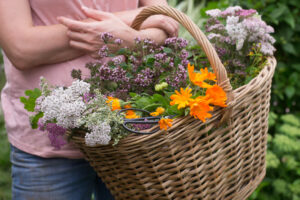 What type of Learning Materials are in the classroom?
Over 300 pages of course content you can save or print. With added botany and anatomy resources.
Over 35 Lectures
Recipes for Pregnancy, Birth, and the Postpartum Period.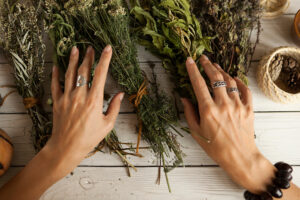 Support?
As a student of Birth Arts International, you will have access to the same support system as all other students. This includes membership in an active student group, connection calls, and bonus resources.
Furthermore, you have the flexibility to work at your own pace and according to your own schedule.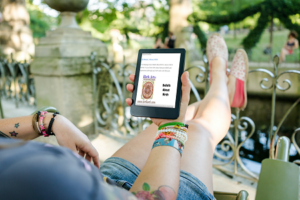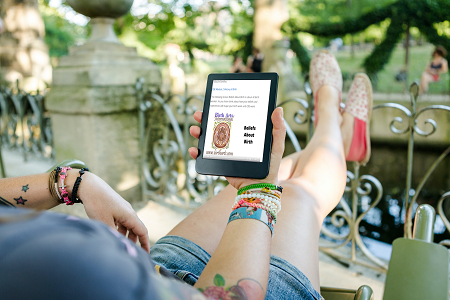 Recipes and Actionable Resources
In our program, where you can access a plethora of helpful resources to support you throughout your pregnancy journey. From recipes for a healthy pregnancy to postpartum and breastfeeding support, we have got you covered. Our program also provides actionable resources on topics such as miscarriage, nutrition, fertility issues, and other pregnancy and birth-related concerns.