Childbirth Educator Certification
12 Educational Modules
Do you want to offer community-centered childbirth education? Ready to support a person's freedom to make informed decisions about their birth? Our Childbirth Educator Certification program will give you the skills to do just that. Are you ready to become a Certified Childbirth Educator?
A Childbirth Educator works to support families in their community. Making birth better.
You want to select a childbirth education course that will give unsurpassed support, at your fingertip resources, and access to holistic and scientific birth education. Our students teach in all kinds of settings, hospitals, birth centers, health centers, and private classes.
Connect and help improve outcomes.
Enthusiastic about serving families through this extraordinary journey, you will learn how to improve birth. What's more, Birth Arts International is here to work with you through your journey to become a childbirth educator and make birth better.
Become a Trusted Resource
Birth Arts International Childbirth Educators are essential in educating and supporting families and the community by delivering thorough, evidence-based information. Being a certified childbirth educator makes you a trusted resource in your community. Moreover, as you teach, your evidence-based classes become a community resource.
In addition, your commitment to birth, families, and supportive care will help transform communities.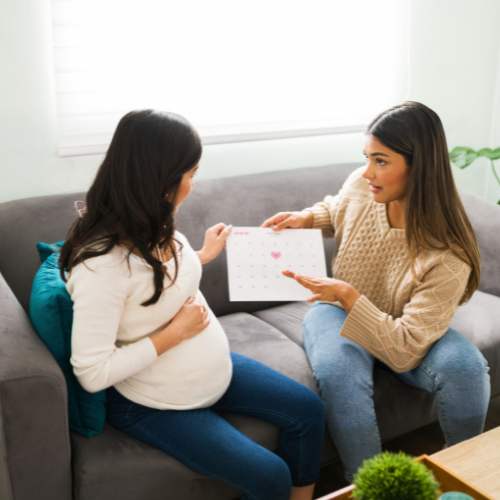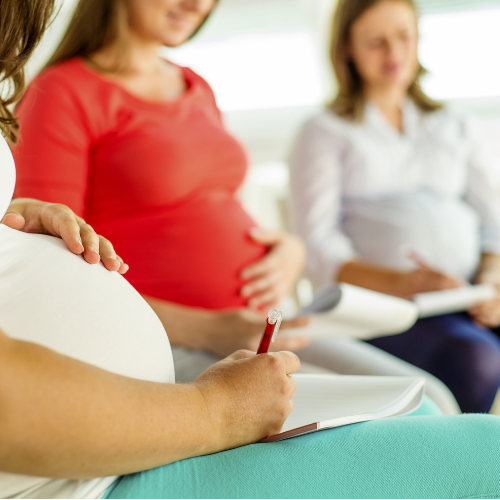 OBJECTIVES
Childbirth Education Certification Outline
Housekeeping- Welcome!
Welcome, course housekeeping, educational guidelines, using the classroom, and staying connected.
Pregnancy
Processes of Pregnancy, Trimester Breakdown, Support Team, tips, and education for parents. Prenatal Nutrition, Hormones, and Birth Myths Debunked are all covered in this lesson.
Birth is Normal
Due Dates, Birth Plans, Hormones of Birth, Labor Progress, Coping Techniques, Positions for Labor, Pain Management, Birth Terms, and Illustrations, and more. Guest Lecture from Dr. Amanda Zimmerman, Chiropractic Benefits for Prenatal Care.
Birth Interventions
Interventions, Intervention Resources, Cascade of Interventions, Pain Management and Outcomes, How to Read a Scientific Study.
Infant and Postpartum Care
Newborn Care, Bonding and Soothing Techniques, Diapering, Infant Skin Care,  Feeding, Sleeping, Swaddling, Infant Cord Care, Jaundice, and Colic.
Postpartum Care for Parents, Issues Postpartum, Postpartum Mood Disorders,  Breastfeeding and Breastfeeding Issues, Cesarean Recovery, and other health care needs. Guest Lecture by Ashanti Rivera on Placenta Encapsulation. Bonus: Herbal Applications E-Book by Demetria Clark.
Breastfeeding and Human Milk Feeding
Methods of Infant Feeding, Feeding on Demand, Hormones of Lactation, Nursing Positions E-Book, Nursing and Cesarean, Chestfeeding Resource. Help parents to prepare for lactation and infant feeding techniques.
Transition to Home
Support and Getting Support, Family Needs, Meal Planning, and Family Checklists. Helping families to get ready and organized for the postpartum period.
Communication Skills
Types of Communication, Communication Skills, Active Listening. Business Communication, Client Confidentiality, Informed Consent, Client Handouts,  and Business Etiquette.
Childbirth Educator Teaching Skills
Teaching Skills, Learn to be an Effective Trainer, Teach to Your Audience, Visualization and Visualization Scripts, Relaxation, Teaching Skills Checklist. Bonus CBE Coloring Book.
Cultural Competence and Diversity
Culture and Diversity, Resources on Culture and Anti-Racism, Colonialism, and Birth Resource, Guest Lecture: Anti-Racism and Cultural Humility in Birth Work Lecture by Ashley Causey-Golden
CBE Business Skills
Being Professional, 5 Tips for Success, Choosing a Name, Registering Business, Alienating Clients, Taxes, Social Media, Websites, Logos, and Business Skills for the CBE. Complete the program and become a Certified Childbirth Educator. 
Pay in Full
$600.00
$390 with coupon WINTER35
3-Monthly Payments of
$235.00
3 payments of $152.75 / Month with coupon WINTER35
COURES
What will I learn?
Childbirth Educator Certification
Offer parents a holistic and natural choice for childbirth education. Birth Arts International is guided by knowing and trusting parents. This program will let you teach stellar Childbirth Education classes but also allows you to reinforce positive birthing imagery and beliefs for parents. Students can take the program and get full access to our exclusive support system and virtual classroom. Above all, our CBE students learn to teach classes that benefit and offer clients access to resources in their community.
What will you learn? Here are just some of the topics covered in the Childbirth Educator Certification.
History of Birth
Natural Progressions of Pregnancy
Nutrition for Pregnancy
Pregnancy Discomforts and Remedies
Labor and Birth
Coping Skills for Parents in Labor and Birth
Interventions and Options
Postpartum and Newborn Care
Infant Feeding Methods
Communication Skills
Professional Skills and Development
Culture and Diversity
Teaching Skills and Being a CBE
Outreach and Networking
Business Skills and How To's
Certification Requirements
For Certification: Students complete the reading list and assignments, read the student workbook, audit a CBE session, teach a class, make class materials and handouts, and complete a self-guided, open-book final exam. Usually, the program takes about four to six months for students to complete. The program is at your own pace, and students can work when life allows.
Firstly, students do not pay any additional fees or have to re-certify.
Secondly, students can connect with other students via our email list and the Facebook student-only groups.
In addition, you can also access your primary instructor through email, telephone, and student messaging.
Pay in Full
$600.00
$390 with coupon WINTER35
3-Monthly Payments of
$235.00
3 payments of $152.75 / Month with coupon WINTER35
TESTIMONIALS
What Our Students Say

I can't say enough positive things about Birth Arts International. I went through the Childbirth Educator Certification program and completed it in 2022. I love the thorough program and how well-prepared I was to teach my classes and create my own business. I have had great success with my business and love all the advice and guidance that Demetria Clark provides. I love Birth Arts International's philosophy and how it aligns wonderfully with my beliefs regarding physiologic birth. Furthermore, Demetria's programs are much more than education. They are transformational and supportive. I genuinely enjoyed the program and how well it set me up for success! I highly recommend any of the programs!
www.birth-guidance.com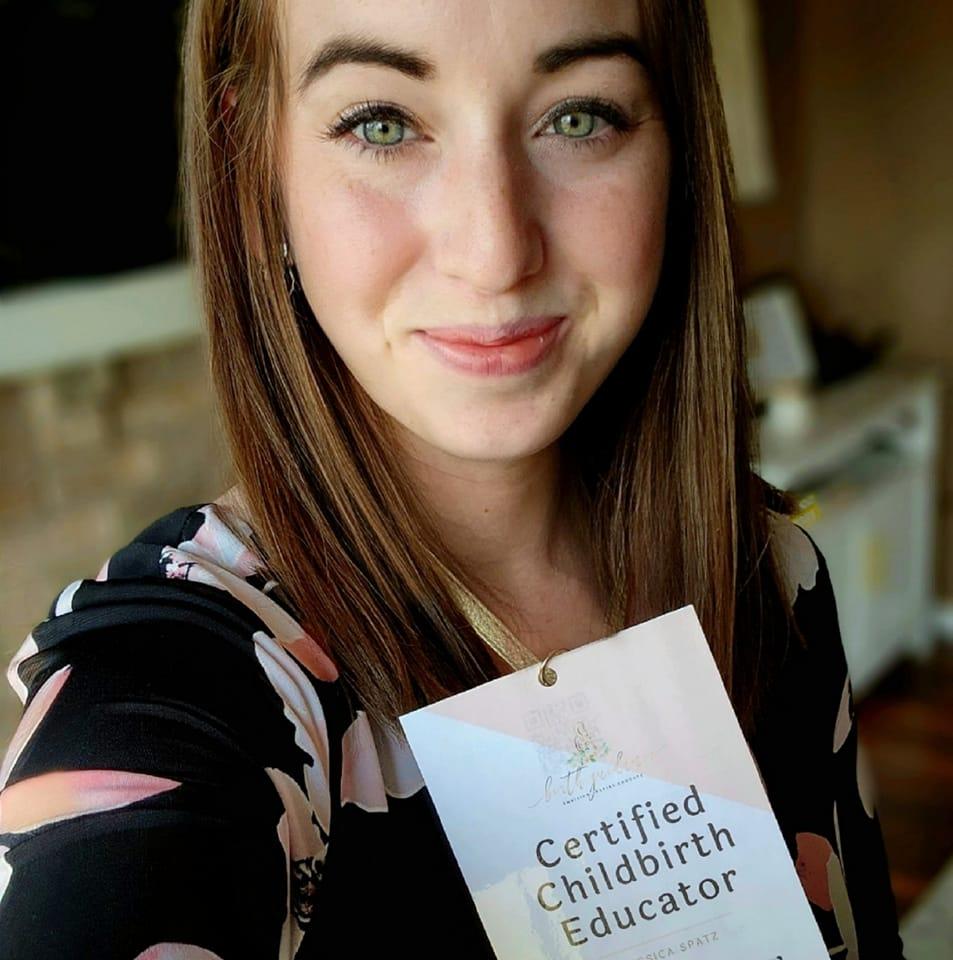 What I loved about this course: What I enjoyed is the confidence it gave me to refer to this information when working with those in birth. The information was very informative yet accessible, which I hope I will be able to impart. I also really enjoyed teaching this as part of my course and am looking forward to teaching group lessons.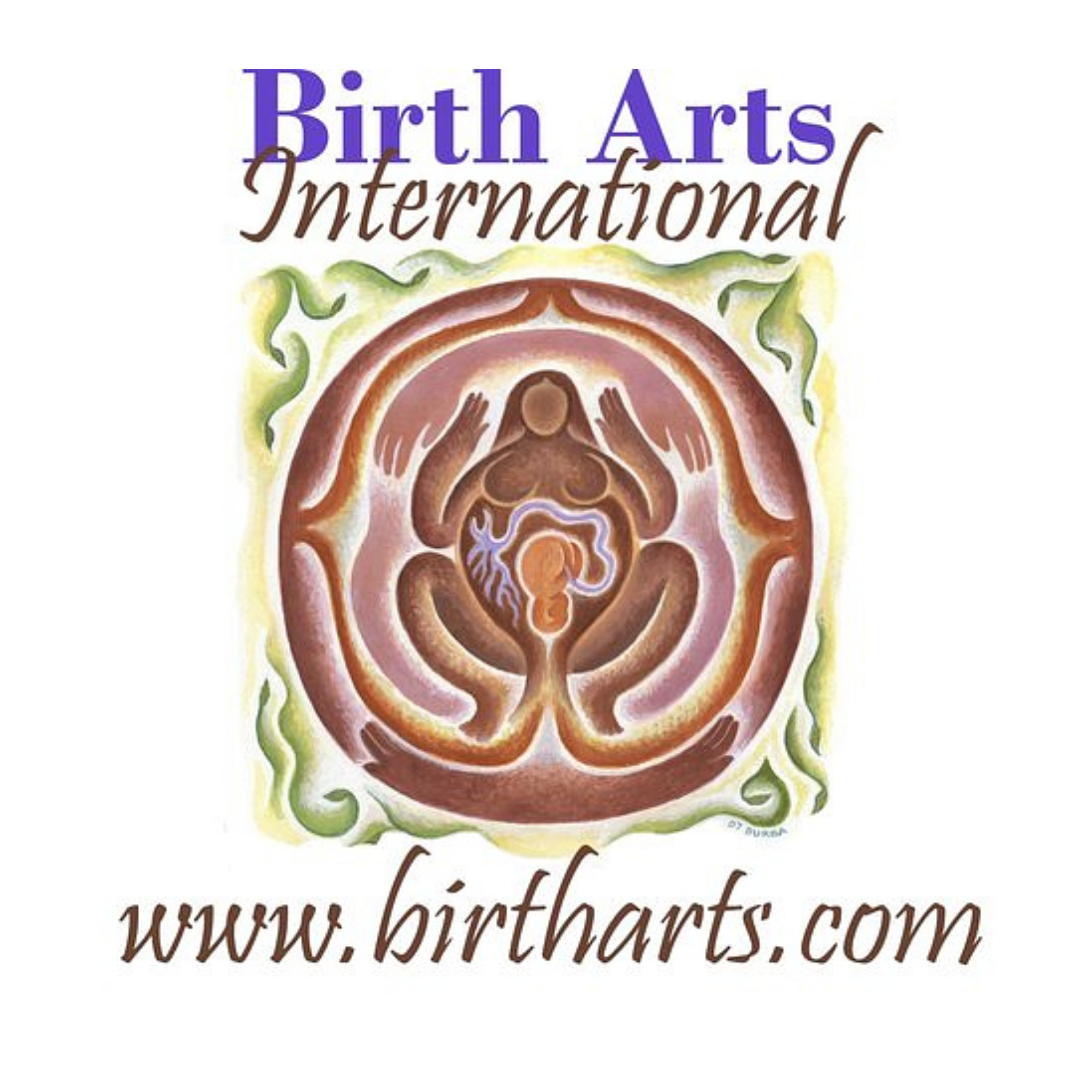 I loved how in-depth this course was! The birth and postpartum courses will always have a special place in my heart, but I wish I had taken this course first. Additionally, I feel all Doulas should take this course to serve their clients better.